for the successful solopreneur
Now What? Buy now!
Talk It Out
Everything starts with a conversation. You will start your course talking through where you are at directly with Sue.
Work It Out
As you progress through the course, each chapter challenges you to take action.
Walk It Out
As you complete the course, each chapter will have helped you define your goals and your path to Maximized Results.
Follow It Up
Wrap up your course with a follow up conversation with Sue. Define your goals, Walk your path.
Start Your Business Off Right!
Everything you need to put into practice to get hit the ground running – or get back into the race – for REALTORS! If you are doing less than 24 deals a year then this course is for you and will help you build your business on a solid foundation that will support your growth!
Take Your Business to the Next Level (For Established Agents)
Canada's business coach for Realtors gives agents the tools and direction they need to get to the next level in their business. Coaching and course available on the website.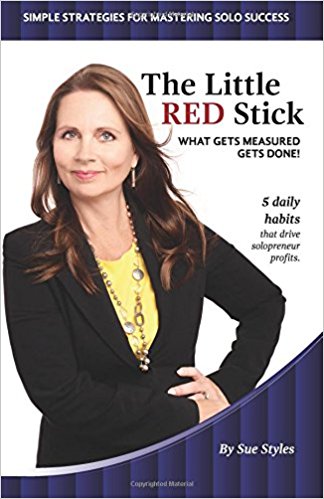 The Little Red Stick:
What Gets Measured Gets Done
– paperback
"Your daily habits determine your yearly results", so getting those daily habits and practices right is key to growing your business past any ceiling cap. In this book the five best practices are revealed in detail; enough detail and description for anyone to easily follow the steps to mastery. Whether you are a solo agent or working at building a team, the simple concepts in this book will enlighten you, bring clarity and focus to your business and ultimate success to your career as a solopreneur!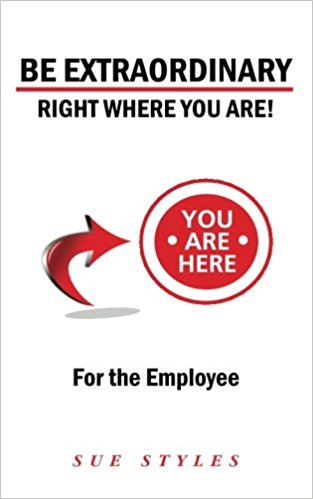 Be Extraordinary: Right Where You Are!
– paperback & Kindle
YOU are important and deserve to enjoy your life! I promise that within the pages of this book, you will learn how to uncover the keys to bringing your gifts and talents to the workplace and how to truly enjoy your work and your life!