Make Yourself at Home
Invite me to market your home so that it reaches the potential buyers who want what you are offering! "The most valuable real estate in the world, is the corner of your potential customers mind."
– Terry O'Reilly, Canadian Marketing genius, host of CBC's Under the Influence
Did You Know?
Real Estate marketing has been around since the 1800's !
In the 1800's people started moving into cities from their farmhouses, and banks started loaning money, but it wasn't a simple process.
The land values and house prices were variable, subject to opinions, and the paperwork for such huge amounts of money took a while to become standardized.
THIS attracted swindlers and con-men who wanted to capitalize on un-knowing purchasers!
So, honest real estate professionals needed a way to differentiate themselves from them. Over time they created Boards and established official real estate offices to combat the dis-honest drifters known as 'land sharks'.
 Fun Fact – In 1922 the first agent got his 'License'.
The word "Realtor®" was created to add to credibility so that people knew who they could trust. It was a combination of the words 'real estate' and 'operator' and years later is was trademarked ® and remains a standard today.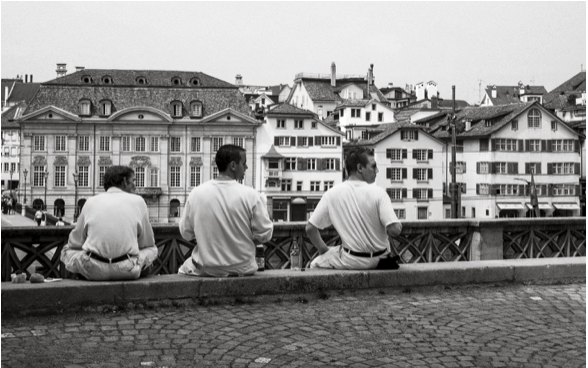 Realtors created the MLS system in Canada which is still highly valued today and respected as the best system in North America.
A career in real estate grew to become a legitimate sales profession.
It was initially a man's career with real estate brokerages often containing bars, barbershops, smoking rooms and social clubs – that changed once women entered the industry (although some still call certain brokerages 'an old boys club').
In the 1920's women started entering the industry and as the war took many of the men away, woman stepped up, jumped in with both feet and by 1960's 25% of realtors were women – today the National Association of Realtors® stats show it is 66%!
If you are in the Calgary area connect with me and when it's time to make your move let's chat about what is important to you and your family.
If you are moving to another city in North America (or if you want to buy in Mexico) ask me to recommended an agent, I would love to introduce you to a seasoned expert you can trust. I have awesome connections in Toronto, Vancouver, Winnipeg, Texas, Louisiana, San Diego, Hawaii,  Mexico and all of Alberta!
*Did you know? RE/MAX's infamous balloon idea was originally voted down – a unanimous NO! The marketing stakeholders thought it was a terrible idea and had nothing to do with real estate.
But after a few years RE/MAX began to lose it's market share, they had to do something! With no other ideas, they resurrected the hot air balloon idea in Denver, and used the high-flying pictures and videos for their next ads.
The results were amazing, unheard of in advertising with a 66% recall rate among viewers! People knew the red, white and blue color and 36% remembered their theme was 'above the crowd'.
And that is how the balloon came to be over 40 years ago!