MIND YOUR OWN BUSINESS! Podcast
Voice of America Taking Care of Business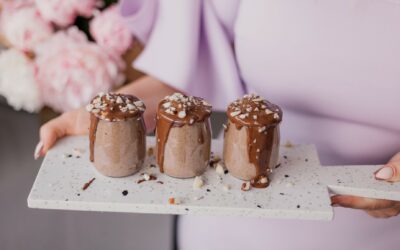 As Katherine Hepburn once declared, "What you see before you, my friend, is the result of a lifetime of chocolate." When I was 17 years old I worked in the mall at one of the best chocolate stores in the world. It was called (Daniel) Le Chocolat Belge and still exists...
read more
Subscribe Today
Great ideas, tips, and methods delivered directly to your inbox.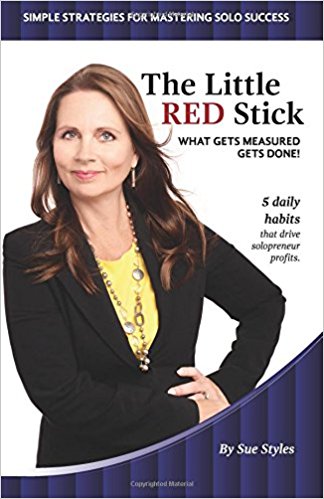 The Little Red Stick:
What Gets Measured Gets Done
– paperback
"Your daily habits determine your yearly results", so getting those daily habits and practices right is key to growing your business past any ceiling cap. In this book the five best practices are revealed in detail; enough detail and description for anyone to easily follow the steps to mastery. Whether you are a solo agent or working at building a team, the simple concepts in this book will enlighten you, bring clarity and focus to your business and ultimate success to your career as a solopreneur!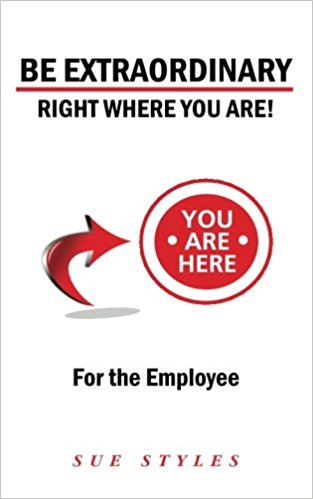 Be Extraordinary: Right Where You Are!
– paperback & Kindle
YOU are important and deserve to enjoy your life! I promise that within the pages of this book, you will learn how to uncover the keys to bringing your gifts and talents to the workplace and how to truly enjoy your work and your life!
Clients Say…
High Fives | About Sue
"I met Sue by chance. I saw her car at many real estate events and then soon followed her on Instagram. What I saw was this, a raw and real take on what exactly an agent needed to hear. Soon after, I booked coffee to go and meet Sue myself. We hit it off right away and dove into a conversation about what the heck I was doing there. It didn't take long for Sue to show her value, explain her position and share her knowledge. She helped me navigate between joining a new brokerage and applying personal procedures to ensure that as I grew my career – it wouldn't out grow me. Two thumbs up! Plus, she really knows how cut through the noise and help lift you up. Whether you are a new agent or old, go and see Sue."