meet sue
Consistent Expertise
Get the coach that gets results!
For professionals who serve in the real estate industry.
"I get into your business and make sure you get what you need out of it!"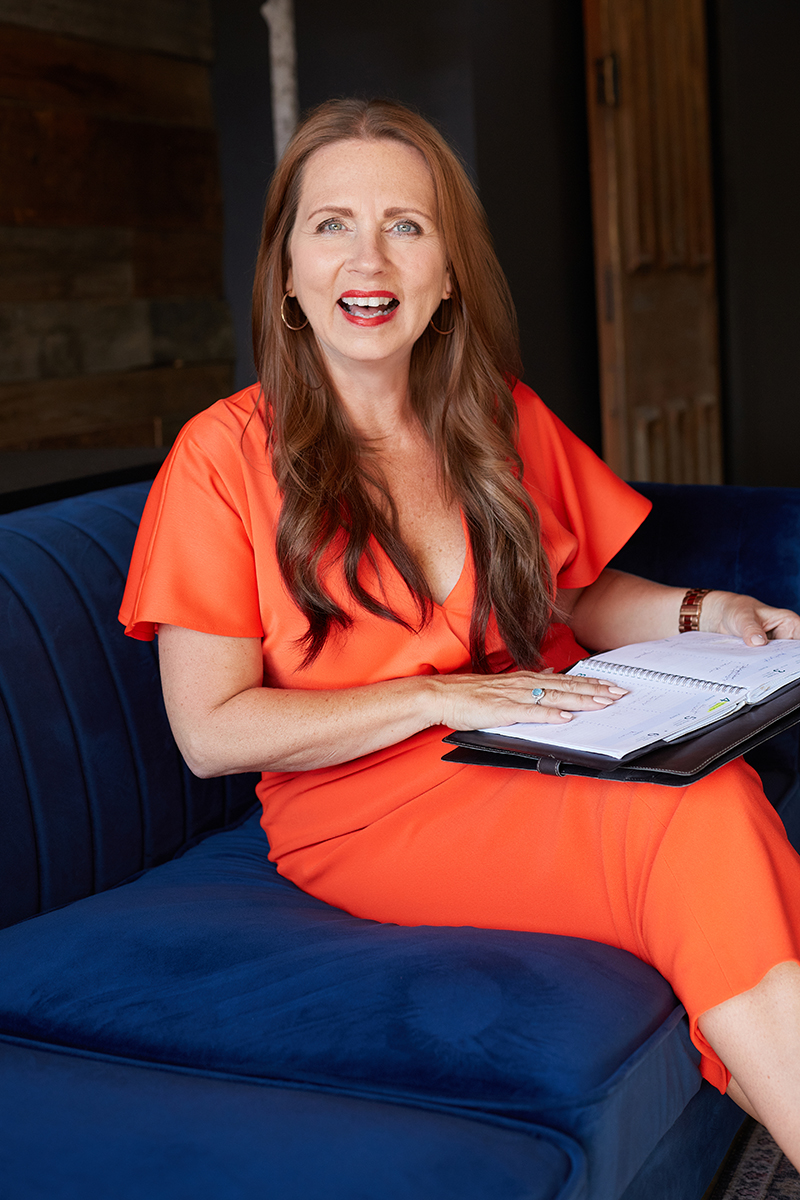 sue styles
HABITS + ACTIONS = RESULTS
They say that 'Everyone who is a master, was once a disaster'.
Sue Styles speaks to this very fact and helps transform businesses and lives by sharing her own stories as well as technical skills.
She is the host of Hindsight's 20/20 video/podcast series, author of two business books and owner of a business consulting agency as well as instructor for the Calgary Real Estate Board (CREB) and the Southern Alberta Institute of Technology (SAIT).
She is described as 'one mother of a motivator' and a bossy business entrepreneur that others look to for advice, business savvy and personal persistence when they need hope, resilience and the tenacity to keep trying.
A business consultant in the real estate industry for nearly two decades, Sue is an expert at high level systems, organic lead generation, business practices and her insights expose what is missing in most small businesses.
Sue has also experienced the hardships of divorce, bankruptcy and single parenting. She knows how to create something out of nothing and has tapped into the tenacious ability for resilience any entrepreneur needs if they are determined to reach their goals – and she clearly shows others how they can turn their stumbling blocks into stepping-stones.
Sue has been interviewed in FORBES Magazine, is a guest contributor for R.EM.Online and Host of Youtube's Hindsight's 20/20.
At brokerages, associations and conferences ​Styles shares her expertise with industry sales agents who are determined to grow their business success by building it on an unshakable foundation so that they can put their hands on their goals!
CAPS / CREB Instructor / Certified Coach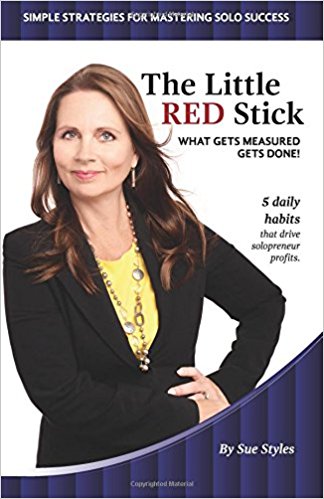 The Little Red Stick: What Gets Measured Gets Done
"Your daily habits determine your yearly results"
So getting those daily habits and practices right is key to growing your business past any ceiling cap. In this book the five best practices are revealed in detail; enough detail and description for anyone to easily follow the steps to mastery. Whether you are a solo agent or working at building a team, the simple concepts in this book will enlighten you, bring clarity and focus to your business and ultimate success to your career as a solopreneur!
Available in paperback.
Be Extraordinary: Right Where you Are!
YOU are important and deserve to enjoy your life! I promise that within the pages of this book, you will learn how to uncover the keys to bringing your gifts and talents to the workplace and how to truly enjoy your work and your life!
Available in paperback or Kindle.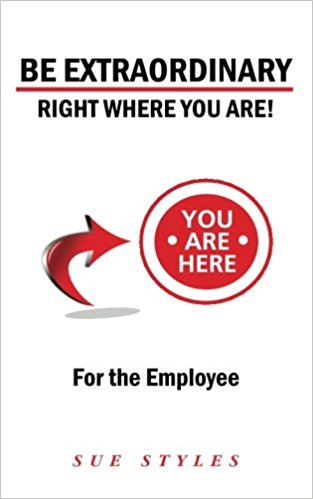 business insights
Coaching / Business Tips
Clients Say…
High Fives | About Sue
What would you say is Sue's expertise?
"In my experience, Sue's expertise is in having a broad perspective on the industry from a process and structure perspective. This would apply to both administrative and many market tactics."

Have a question?  
Time to get started!
"I help REALTORS® achieve better results by using proper systems, clarifying goals and designing a plan to execute!" -Sue Styles